Financing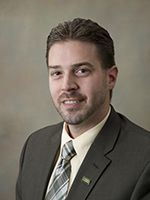 Buying a home is one of the more significant financial decisions you are likely to make. But like most big tasks, it's much easier to understand - and accomplish - when a knowledgeable professional assists you.
Your Howard Hanna Finance Manager will fully explain the process and provide the professional service and counseling you need to secure a home loan with a competitive interest rate and reasonable costs. We will then manage your home loan from pre-approval through closing.
Step 1 - Getting Pre-Approved to Purchase
Starting your home buying process in the right place can make the entire process more enjoyable. Financing is the best place to begin in order to ensure a smooth transaction. Becoming Pre-Approved will help you:
Determine a price range that is financially comfortable for you
Save time by focusing your home search on only those homes in your price range
Eliminate stress by completing most of the required paperwork up-front
Show any Seller that you are a serious buyer who is ready and able to purchase their home
Step 2 - Applying for Your Home Loan
When you have selected a property and your purchase offer has been accepted, it is time to apply for your loan. Before your initial consultation with your Howard Hanna Finance Manager, it is important that you gather the following necessary documents, and that you remember to bring them with you to your application meeting:
Fully executed purchase agreement, including all addenda
Application fee for appraisal and credit report
Most recent 30-day pay stub(s) showing year-to-date earnings
Past two (2) month's statements for savings, checking and investment accounts
Prior two (2) year's W-2 forms (if self-employed, 1099, K-1's, year-to-date profit and loss statement, and corporate tax returns)
Photo I.D.
Additional Information that may be required:
Prior two (2) year's tax returns
Documentation of other income sources that you would like considered in repayment of your loan
A gift letter from the person giving you a gift of money to assist you in the purchase of your new home
Documentation of all outstanding loans, lines of credit, credit cards or any other outstanding debts
It is important that you provide us with as much information as possible at application. Complete information will allow your Finance Manager to select the best loan program for your particular needs, secure you the best interest rate and submit your loan application immediately to expedite your loan process.